Alycia Port Supported Rider
ALYCIA PORT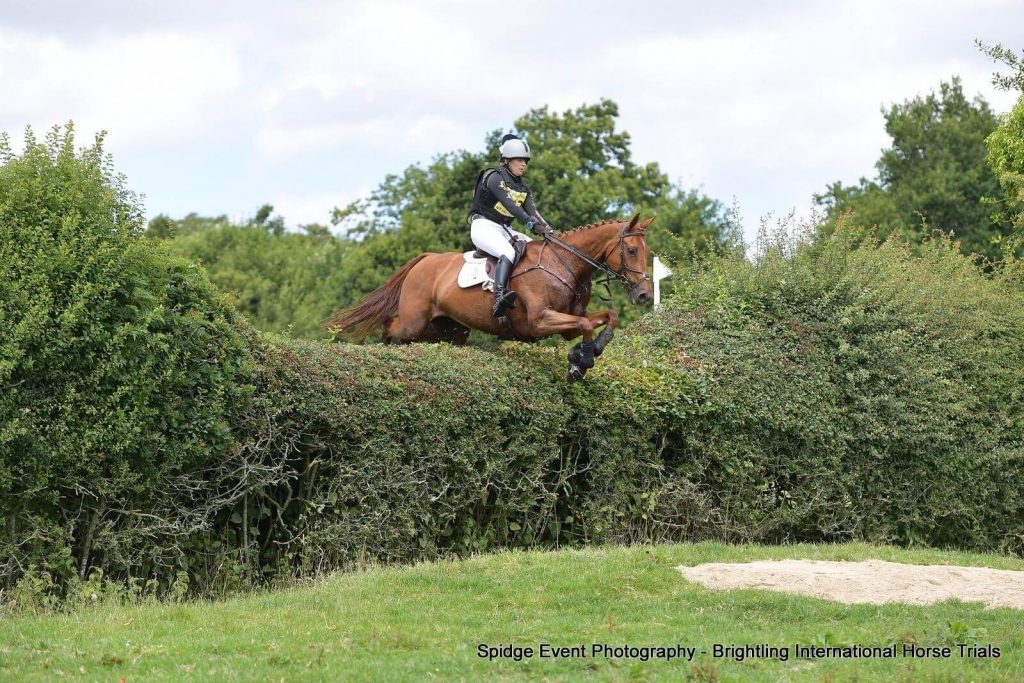 "I have been riding from a very young age all through Pony club which culminated in passing my A test.  After years of loan ponies my first horse was 'Oldwick Daisy Dancer' who was bred by Trish Tyler, owner of Oldwick Saddlery.  Daisy gave me my first taste of eventing as we went through the junior ranks and I started to ride professionally through my gap year and whilst combining my Economics degree at university. In 2017 I started to ride and compete 'Oldwick Simply Red' or 'Cruella' , another homebred of Trish's.  She had a very successful first season eventing and we all enjoyed working with the Oldwick team.  Sadly injury at the end of her first season ended her eventing career but she is now a foundation mare of our breeding program and we hope her super work ethic and ability will pass down to her offspring.
I now work full time in London but very much still concentrate on my sport, and run a team of 2 event horses and a dressage horse as well as some youngstock.  Following a very good 2018, 2019 was my best season yet, with my top mare 'Klotilde' gaining top placings at intermediate and 3 star level which resulted in selection for the Great Britain European Cup team.  In Germany we were part of the silver medal winning team and placed 9th individually as second best Brit, ending on our dressage score. This was the best week of my life and I am now very proud to be able to wear my GB flag.
2020 has started off on an exciting note as I won a scholarship to the 'Todd Squad' which means I will be mentored through the year by Sir Mark Todd.  This training opportunity is going to be hugely beneficial as we head into the new event season with big goals towards 4* level and the British championships.
I would not be able to gain these results without an amazing team behind me – working full time raises different challenges to professional riders and I am grateful to every person involved in this journey, not least my mum, owners, best friend and trainer, farriers, vets and sponsors.  I am very lucky to be supported by Oldwick Saddlery which ensures my horses and I always look the part and use the best equipment in order to perform to our maximum. The shop always has the latest trends and designs of top labels combined with helpful and friendly staff. Thank you Oldwick Saddlery for all your support!"
Follow @alyciaport