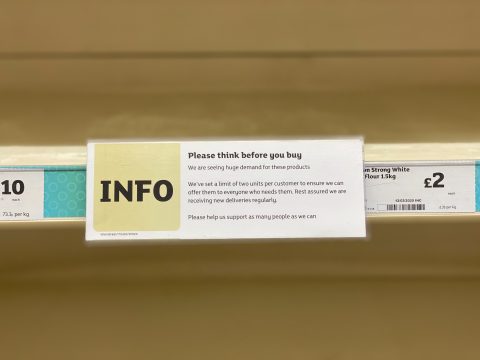 COVID-19 & What that means for our shop
At the moment COVID-19 is the topic the world over is talking about. With it spreading all over the world, it is hard to see the end but it will!
Here at Oldwick Saddlery we are doing all we can to ensure the safety of our staff & customers. If we all work together we can get through it and get back to riding our horses in the sunshine! As an equine community, we all work hard and know the score with the spread of viruses. Let's put it into effect here.
What will happen to the shop?
As many of you may be aware or faced yourselves, hundreds of businesses are closing down to help contain the spread of COVID-19 but not only that, many are having to close due to lack of customers.
We fully understand this & want to support our customers as long as possible.
As a small team, we work extremely hard and we value all our customers and will endeavour to do our utmost to keep you and your horses supplied with your needs.
Feed & Bedding
Many of you may be worried about this but there is no need. If we are all conscious of what we're taking and think of others there is no need to panic.
What will cause panic is the urge to bulk buy feed and bedding – this will only allow wholesalers & mills to fall behind on production.
We currently have stock of feeds, bedding & much more. If anyone needs anything, call and ask us – we take payment over the phone! 01243 527415
Farm hay, haylage & straw
At the moment Oldwick Farm is still delivering. However, we ask all customers to respect this busy time.
We have limits on hay and haylage. This is so the farm can supply what is needed during the current demand and take us through until new crops are harvested.
Without a healthy farmer there will be no crops & no hay deliveries!
Shop procedure
During this time, we ask all customers to phone & ensure we have the item that they require. Payment can be made over the phone & items can be left at the door so the risk of entering is at its lowest.
We must keep a distance from one another and be considerate for the people who may be vunerable, working hard to keep us healthy & stocked up.